26 Nov 2018
EU-Japan cultural relations: Writing Residency in Okinawa
European authors to discover and write in Okinawa
Following their participation to the European Literature Festival in Tokyo last 22-25 November, the 4 European Union Prize for Literature (EUPL) winning authors are on to a week residency programme in Naha, Okinawa.
This residency programme is organised in collaboration with CRICAO organisation through their Collab Quarter project and Creative Europe. From 26 November to 03 December, the European authors will be accompanied in the island and introduced to its inhabitants, history, contemporary problems and cultures. They will write and share about this experience.
Who are the EUPL winning authors?
Lidija Dimkovska, FYR Macedonia
Lidija Dimkovska was born in 1971 in Skopje, Macedonia. She is a poet, novelist, essayist, and translator. She studied Comparative Literature at the University of Skopje and took a PhD in Romanian Literature at the University of Bucharest, Romania. She has worked as a lecturer of Macedonian language and literature at the Faculty of Foreign Languages and Literatures, University of Bucharest, and as a lecturer of World Literature at the University of Nova Gorica, Slovenia. Since 2001 she has been living in Ljubljana, Slovenia, as a freelance writer and translator of Romanian and Slovenian literature into Macedonian. She has participated at numerous international literary festivals and was a writer-in-residence in Iowa, Berlin, Graz, Split, Vienna, Salzburg, Tirana, and London. She is a president of the jury for the Vilenica international literary award in Slovenia.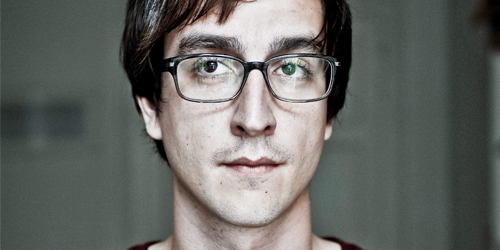 Jasmin B. Frelih, Slovenia
Jasmin B. Frelih was born in Kranj, Slovenia, in 1986. He studied comparative literature, and literary theory and history, at the Faculty of Arts, University of Ljubljana. His first novel Na/pol (In/Half) was published in 2013 by Cankarjeva Založba to considerable media attention and critical acclaim. It received the best literary debut award at the annual Slovenian Book Fair, was shortlisted for the novel of the year and book of the year awards, and was showcased as the Slovenian entry for the 2014 European First Novel Festival in Budapest, Hungary. His short story collection Ideoluzije (Tiny Ideologies) was published by LUD Literatura in 2015. In his five years as a prose fiction editor for the literary review I.D.I.O.T., he worked with some of the best writers and poets of the new Slovenian literary generation. His short fiction, essays and translations of American authors appear in the leading Slovenian literary reviews Sodobnost, Literatura, and Dialogi. His translations of Slovenian poetry into English have been published in Banipal, Versopolis, and international anthologies of the I.D.I.O.T. literary review.
Adam Foulds, UK
Adam Foulds was born in 1974, went to Bancroft's School in London, read English at St Catherine's College, Oxford, and took an MA in creative writing from the University of East Anglia in 2001. His first novel, The Truth About These Strange Times (2007), won the 2008 Sunday Times Young Writer of the Year Award and a Betty Trask Award. This was followed by the long narrative poem, The Broken Word (2008), about Kenya's Mau Mau uprising in the 1950s. It was shortlisted for the 2008 John Llewellyn-Rhys Memorial Prize and the 2009 Sunday Times Young Writer of the Year Award, and won a Somerset Maugham Award and the 2008 Costa Poetry Award. The Quickening Maze (2009) was his second novel. A powerful fictionalized account of the poet John Clare's incarceration in an asylum in 1840, it was shortlisted for the 2009 Man Booker Prize for Fiction. In 2010, Foulds was elected a Fellow of the Royal Society of Literature.
Walid Nabha, Malta
Walid Nabhan was born in Amman, Jordan, in 1966. His family fled Al-Qbeybeh, a small village in the outskirts of Hebron, Palestine, after the 1948 war that established the state of Israel and resulted in the first Palestinian Diaspora. Nabhan studied at United Nations schools in Amman. He arrived in Malta in 1990, where he studied laboratory technology. In 1998, he graduated in Biomedical Sciences from Bristol University in England. In 2003, he gained a master's degree in Human Rights and Democratisation from the University of Malta. He has published two collections of short stories in Maltese (Lura d-Dar u Ġrajjiet Oħra li ma Ġrawx in 2009 and Leħen tal-Fuħħar u Stejjer Oħra in 2011) and one novel (L-Eżodu taċ-Ċikonji in 2013) which won the National Prize for Literature in 2014. He also published his first collection of poetry, Fi Triqti Lejha, in 2014. His poetry and articles have appeared in several papers and periodicals. He has also translated contemporary literary works from Maltese into Arabic.
More information on the European Union Prize for Literature here